Unlimit Your MIDI

Harvest is a MIDI sequence generator. It's a VST Plugin that can produce melodies, chords, and drum patterns. Generate unique loops, subtly tweak melodies or create MIDI chaos.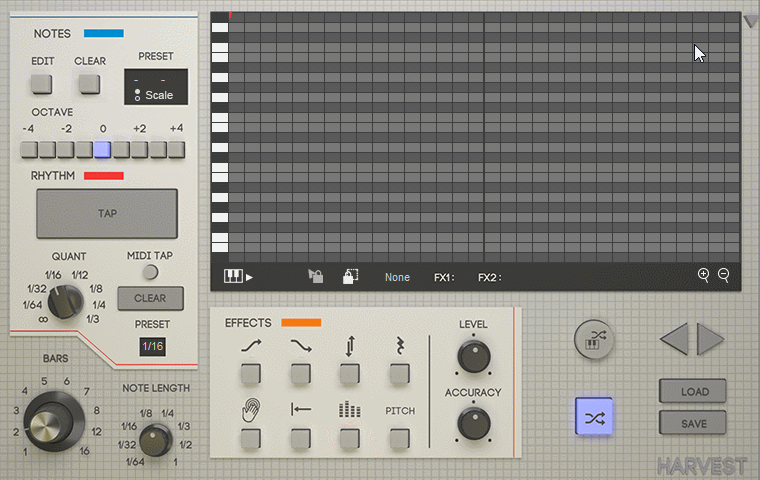 Stop Running Out of Ideas



A MIDI generator that you control with instruments

Reduce need for sample packs



Get unstuck using a unique workflow



Kick start your next project


We want you to have a chance to take your music to the next level and try our product for 30 days. If you don't love it, simply contact us at support and we'll happily refund you.